About us page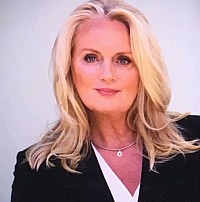 Yoella Waasdorp MSc, Psychotherapist and 'GZ-Psycholoog'(healthcare Psychologist), neuropsychologist.
Yoella posesses all the so called 'BIG' registrations approved by the `Government and insurances. In 1998 Yoella started her practice besides her other work in clinical psychology. It was an immediate success.
She studied at Leiden University and at Oxford University where she conducted a research in Experimental Psychology, and was tutoring undergraduate students. She was associated with Magdalene College.
Later Yoella worked for ESA (European Space Agency) and EAC (European Astronaut Center) helping to developing tools for Astronauts. Also she worked at different kind of Polyclinics like Centrum-45 (Traumatized Refugees), Hersencentrum Amsterdam, Transparant Amsterdam, Re-Activate Oegstgeest etc. She conducted research on Brain activity and Addiction and treated clients with EMDR and Neurofeedback. This was very successful. Recently and in the past Yoella was a lecturer at the University of Leiden in Psychopathology.
SInce several years she is in the process of developing a faster way to heal the brain from trauma (severe PTTS).

She is specialized in personality disorders, trauma, anxiety, depression, burnout, autism, OCD, AD(H)D and more. Any treatment she starts with diagnostics of the personality. This way she gets straightaway to the root of the complaint(s).
Children: Also with children diagnostics are important  Yoëlla uses projective techniques (drawings) and if necessary also questionnaires. 
Yoella adjusts, tailors, therapy to the clients need. She is specialized in EMDR (trauma therapy), psychodynamics, ISTDP (Intensive Short Term Dynamic Psychotherapy), AFT ( Affect Phobia Therapy), Cognitive and behavioral Therapy, Scheme-therapy and others

Yoella is Clinical Fellow of the Neuropsychoanalysis Association

contact: leerhuys@hotmail.com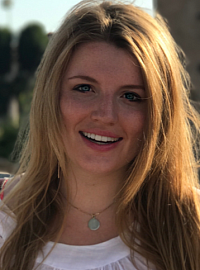 Sarah Betto is werkzaam als diagnostisch test assistent, neurofeedback assistent en werkt mee in de adminsitratie.                        

Sarah is besides administrator also active in processing diagnostical data and assists in Neurofeeback since 2012. Sarah is a mathematician and a tutor. In addition Sarah studies medicine to become a (forensic) psychiatrist.

Lea Stephany studied at Leiden University. She has a master in Cognitive psychology and Clinical psychology.